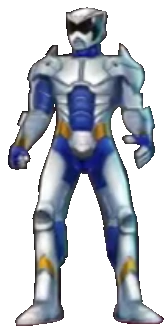 Future Omega Ranger is a Ranger form and sent by Dimitria the past who can' transform into all the Sixth & Seventh Rangers from the past 19 seasons and the Guardian of the Hall of Legends and he is a friend of Red Ranger X who also knows Red Ranger X secret and sometimes helps the Time Pirates Red Ranger X wanted Future Omega Ranger to keep Zordon in the Hall of Lgends he & Red RngerX plus Dimitria are the ony ones who knows that Zordon is back to life & that these new rangers will have the ability to morph into the past Power Rangers.
Ranger Forms
Edit
Ad blocker interference detected!
Wikia is a free-to-use site that makes money from advertising. We have a modified experience for viewers using ad blockers

Wikia is not accessible if you've made further modifications. Remove the custom ad blocker rule(s) and the page will load as expected.